Deborah Ancona, Founder of the MIT Leadership Center at the MIT Sloan School of Management and this year's digitalNow keynote calls for the use of X teams in fast-changing and uncertain times. Her presentation, "5 Rules for Leaders to Succeed in a World of Uncertainty," outlines, among others, the process of integrating external partners with internal teams to gain trusted expertise, a developed model, and just-in-time resources so you can launch quicker, cheaper, and with less risk.
When the pandemic hit, it became clear that many associations do not have the experience, knowledge, or personnel internally to successfully go virtual. From platform decisions, content design, engagement, production, pre-records, new sponsorship models, training, marketing, and monetization, many associations are struggling to ramp up. That is understandable since, for the most part, most associations' current staff grew up creating face-to-face events, and our technology experience was focused on internal and member information management and digitizing what we have always done before. Suddenly we needed to switch gears and business models overnight. Unfortunately, reskilling and innovating new products doesn't happen overnight and can be very expensive and risky if you miss the mark.
With that in mind, digitalNow set about trying to find a digital event partner we could trust, who had a proven platform, who would integrate with our team, who had the analytics we need, and who could move with speed. After testing close to 20 platforms and checking with other associations, we partnered with JUNO for digitalNow and several of our clients.
Among our references was the American College of Emergency Physicians (ACEP) who hosted their annual conference on JUNO. Kicking off their event with keynote speaker Dr. Anthony Fauci, 10,000 frontline workers were able to engage with credentialing, gamification, networking, and more. As you can see from the images below, all were delivered in a very user- friendly/intuitive way. Bobby Heard, COO of ACEP and a member of our prestigious digitalNow Advisory Group shared:
"JUNO was a grand slam home run! The JUNO success team were partners from start to finish!"

~Robert Heard, COO, ACEP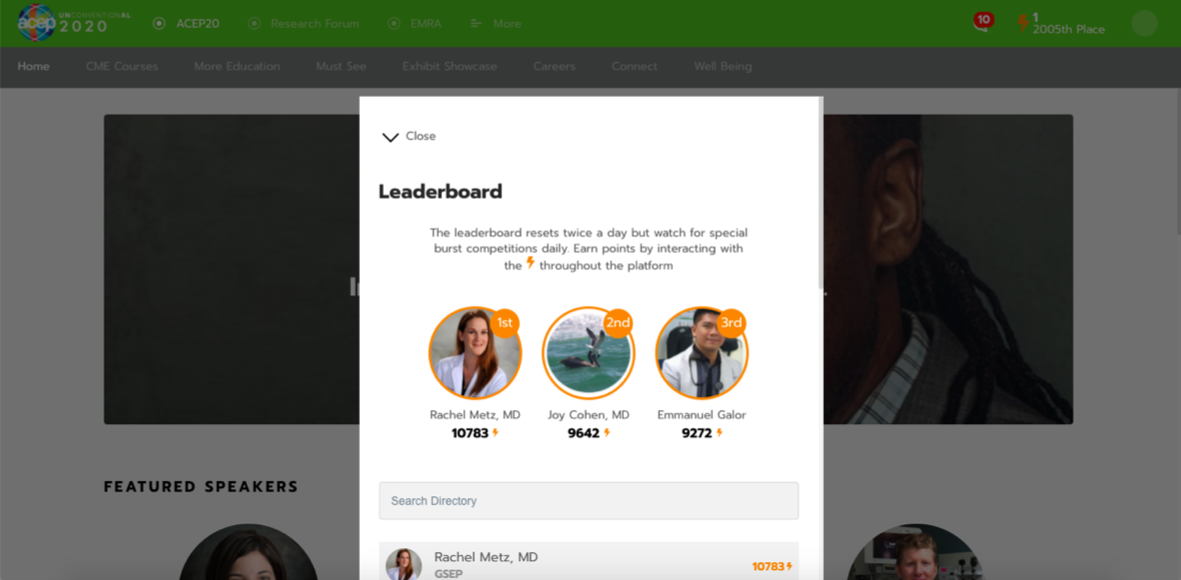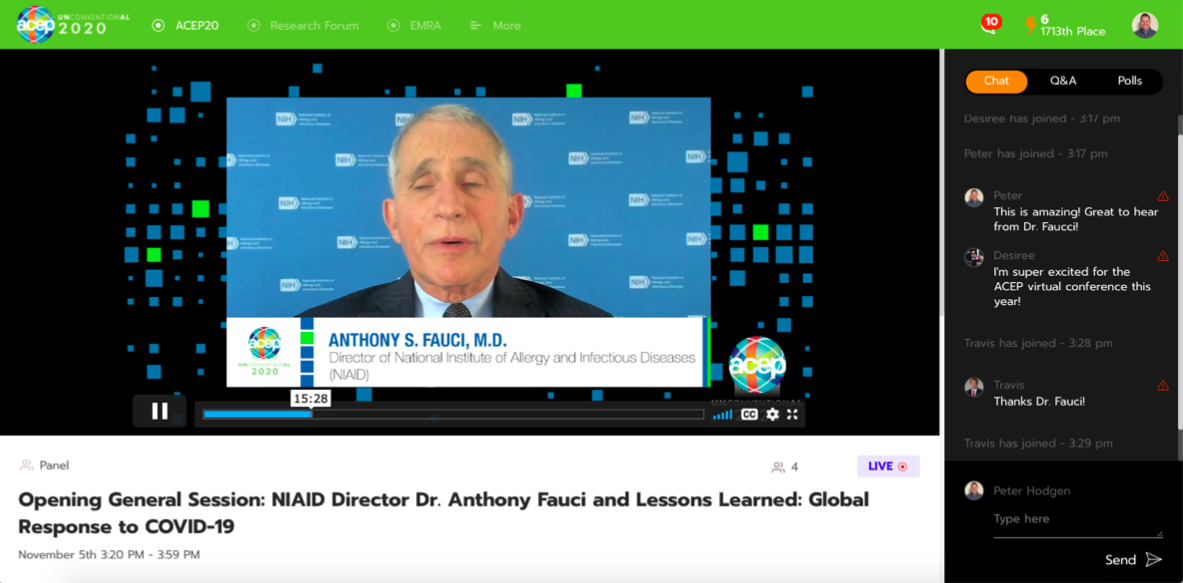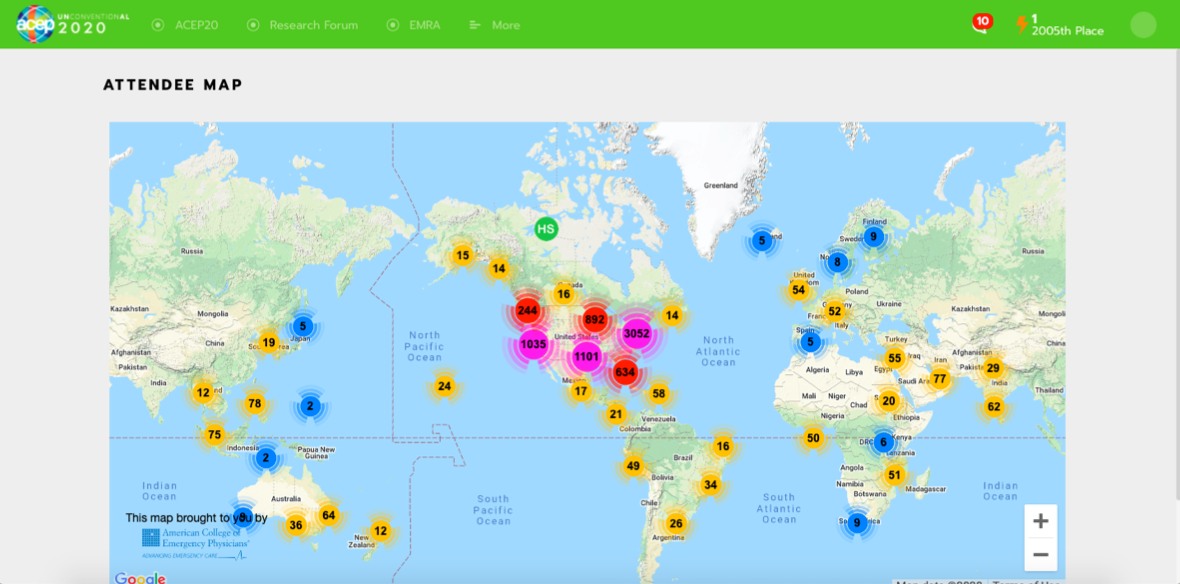 Partner was a key word in the ACEP reference above but functionally Juno also stood apart from the competition by providing:
A proven digital event platform that had a user interface that appeals to current leadership and the next generation

360

º

value through its integration of an LMS, tagging, and content library

A full development team capable of creating new modules that fit an association's culture and business models

Service and support to match our clients' timelines – not the platform provider's

Training and support

Association experience and knowledge of how our need for engagement, community, and content can translate into the digital world

Flexible cost options

A process to work seamlessly with out internal staff and partner
For our digitalNow Virtual Summit on December 2-4 we will be leveraging JUNO's expertise and support to create hybrid sessions that are both pre-recorded and have live elements attached, create networking rooms and engagement models,and integrate gamification into our sponsorship, tradeshow, and registration model.
Only through collaboration with a team that we trust was our Fusion team able to create a virtual digitalNow 2020 at the same time we were producing 11 other digital shows.
To experience the Juno platform and benefit from our association-specific content and community register here.

To learn more about Juno, visit their site or better yet contact us directly for our inside perspective!