2020 forced association and event professionals into the same situation: pivot, and pivot now. For the past 19 years, digitalNow's singular focus was our annual in-person conference. When the pandemic flared in March, it became clear that our 20th anniversary event needed to be fully virtual.

No longer confined to a conference hall, we wanted to invite more people to the virtual event. To do that, we needed to engage a broader audience, beyond just our usual email lists. But our siloed systems just couldn't attract (new) audiences, engage users, and convert them into attendees.
We decided to go with a software-led solution - Hum. Hum is the only Association Intelligence Platform that helps associations attract, engage and activate their audiences and members. Hum connects our website, blog, event platform, e-commerce provider and email and social media, allowing us to gain a 360 look at how our event attendees and broader audience are interacting with all of our digital properties.
As more people interact with our websites and content, Hum gets smarter. We now have an understanding of fully unified user journeys, which are critical to delivering personalized digital experiences.
If you're attending digitalNow 2020, you'll hear all about the importance of user journeys in our day two keynote with Brian Solis entitled "Experience-Driven Strategy: What the Data is Telling Us About Our Customer's Journey."
Hum's audience intelligence suggested which content to create to drive engagement on topics like Leadership, Technology, and Transformation. They powered targeted email and social media recruiting campaigns. Hum enabled sponsored content, allowing sponsors (like Hum, Juno, Cimatri and Fonteva) to forge deeper connections with our audience, beyond the confines of the event itself.
We see the Association Intelligence Platform category as essential for associations in 2021 and beyond. With your audiences and members interacting primarily via virtual channels, it's essential to create personalized user experiences to attract, engage and retain audiences. What we really love about Hum is that they're so much more than software - it unifies our systems to uncover actionable, data-driven ideas for growing our digital properties. The results have been transformational. Hum has helped us ensure success as we reimagine what digitalNow events and communications look like.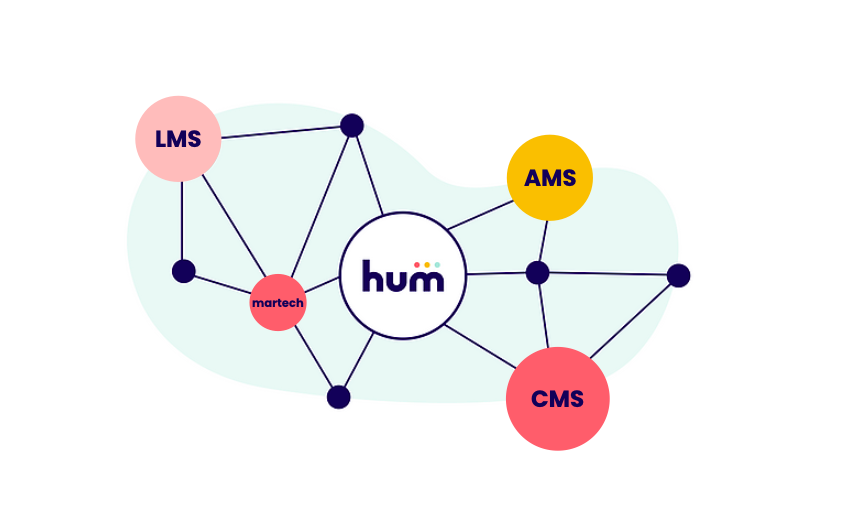 To learn more about Hum, visit their website at www.hum.works, check out their thought leadership piece on the digitalNow blog, and be sure to attend their session on Audience Strategy at digitalNow 2020. Click here to register your team - we can't wait to see you there!